Professional Sharpening Services
Feel the difference with Erik "The Blade" Sharpener's quick, affordable, and convenient sharpening services.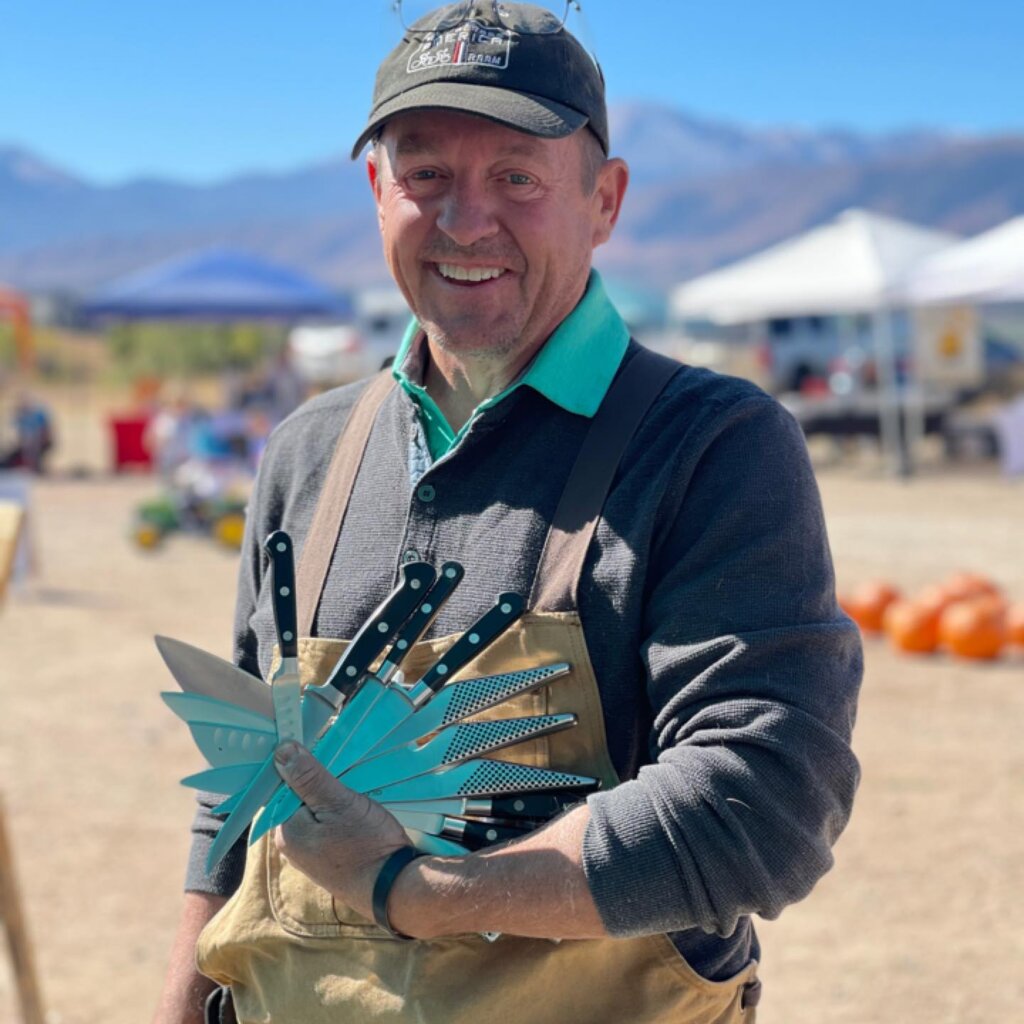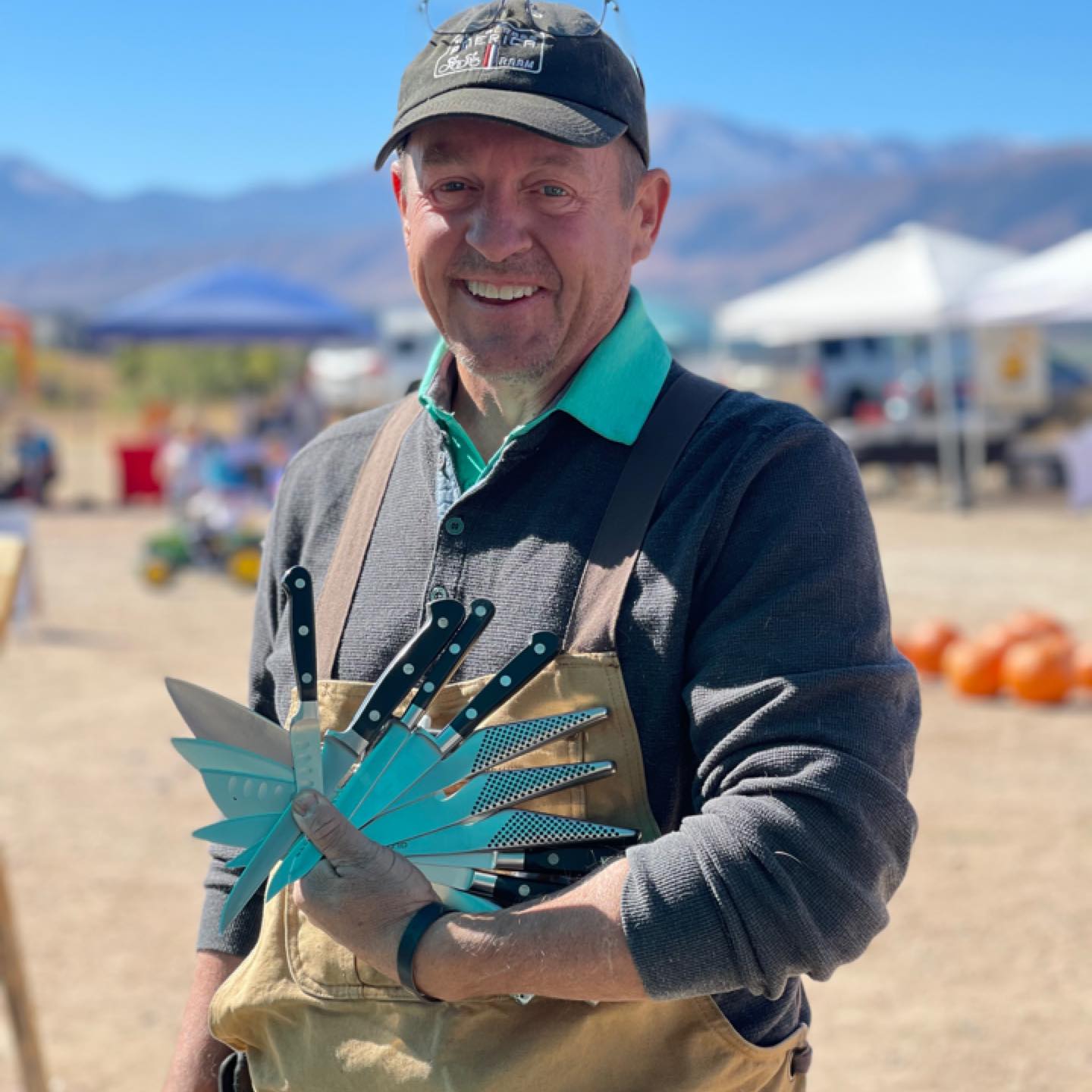 I'm a second-generation knife sharpener who knows what sharp is. As your local knife sharpening expert, I'm here to eliminate all of your frustrations that come with using dull blades. It was once a widespread trade, and every household and professional knew precisely where to go to get their knives professionally sharpened. Unfortunately, the art of sharpening is dying, like so many of the skilled trades in the country, and professional sharpening has become a specialty. It's rare for individuals to have access to a professional sharpener. People have gotten accustomed to using dull blades, and I'm trying to change that, one blade at a time.
After spending most of my life in the Atlanta, GA, area and more than 30 years sharpening the equipment of commercial customers to home chefs and everything in between, I decided to bring my skills to southern Colorado. For decades, I've helped celebrity chefs, caterers, home cooks, florists, barbers, and more perfect their skills by ensuring their equipment is of the highest quality. Now, I'm ready to help the community of Colorado's Front Range experience the difference of working with sharp, high-quality knives and tools.
I also offer mobile sharpening services to individuals and businesses in the northern Colorado Springs area.
I offer a variety of collection methods so you can get your knives to me as quickly as possible. I offer mail-in, drop-off, and pick-up collection methods. Don't forget, you can drop off your knives to me at my booth at the Backyard Market!
With decades of experience, I can sharpen and repair your knives, scissors, and blades so they perform as they should. From surgical scissors to mulching mower blades, I have the skills and tools to sharpen all of your dull blades.
Once I've sharpened your knives to precision, I'll deliver them to you. Whether that's mailing them to you or having you pick them up at the farmers market, I'll deliver your knives in whatever way is best for you and your schedule.
The best part about what I do is helping homemakers and professionals perfect their skills because they finally have the proper tools. So whether you're a dad who is frustrated by not being able to cut his steak at dinner or a gardener whose lawnmower isn't performing well, I can help you sharpen your blades and sharpen your skills!
Erik has always done a great job sharpening both my personal and professional knives (and scissors/mandoline), and even answers any questions I might have about sharpening, honing, etc! He will always be my go-to for all my sharpening needs!
Wonderful! Had my kitchen knives sharpened and now they cut through a tomato like butter! Erik came to my house which was so convenient! Price was amazing, he was very professional, and did a great job! I very highly recommend EriktheBlade!!!
Love how all my blades have turned out!
I love how the new edge on my kitchen knives turned out, Thanks Erik!
Having a Knife/Sharpener at the market is so convenient for our customers. We've seen customers with knives, scissors and all sorts of lawn and garden tools. Bring all of your blades to the Market.
Erik takes blade sharpening to a artisanal level, and his craftsmanship is top-notch. We highly recommend his service for anyone needing to get their cutting tools back in like new shape! It's been a few weeks since he performed his magic, and I am so very happy I hired him for this service. Our knives are razor sharp, and it's a breeze preparing all our meals now. Thank you Erik for making our lives easier and safer.
Tired of our old dull knives that couldn't cut butter, we found Erik at the Back Yard Market in the Black Forest. He sharpened 4 kitchen knives. He did an incredible job, even getting rid of what we thought were rust marks on the blades. After he educated us, we don't put our knives in the dishwasher any more. This year, we had our lawn mower blade sharpened. Much cheaper than buying a new blade (and because of supply problems, hard to find). Super nice and dependable.